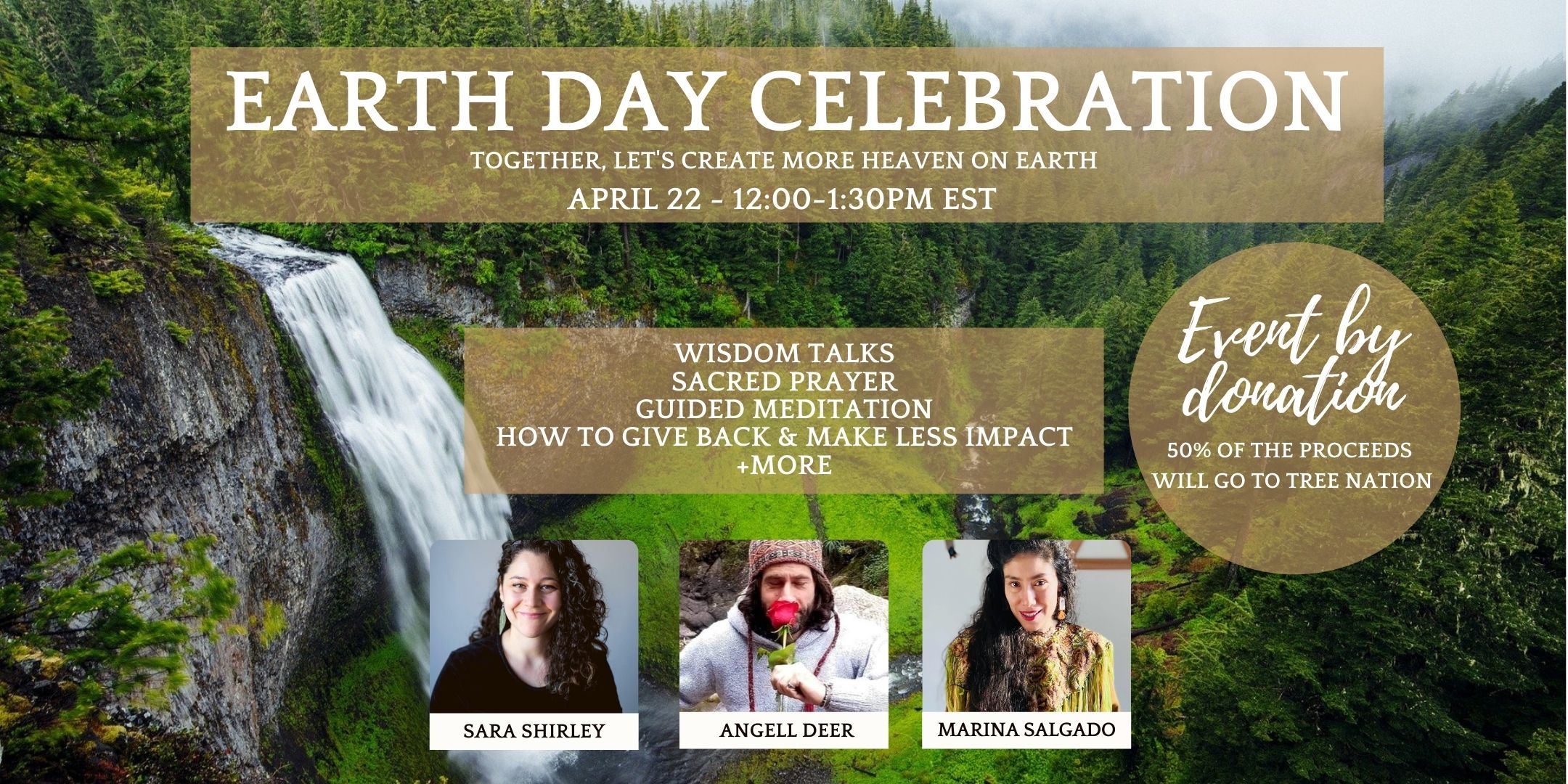 Earth Day Celebration 2021
Join us for this heart-warming online event as we celebrate the Earth, our beautiful home, on Earth Day.
Together, let's create more Heaven on Earth
🌟🌳💚🌎
💚 Enjoy wisdom talks about Earth-based spirituality & shamanism from Angell Deer, medicine man.
💚 Join in sacred prayers to the Earth with Marina Salgado, Olmec-Mayan medicine woman.
💚 Experience a beautiful group guided meditation in which we'll feel deeply into our gratitude and love for the Earth, led by Sara Shirley.
💚 Participate in a conversation on how to give back more to the Earth and make less impact.
💚 and more…
This event is by donation. 50% of the proceeds will go to Tree Nation, a platform to reforest the world and fight climate change. Together, we can make bigger impact. Please donate what you can. Donations are set between $10-30CAD, and if you would like to donate more, please email me directly at info@sarashirley.com.

To learn more about Angell Deer and his work, you can visit his website here.
*All are welcome, please share this event link far and wide!