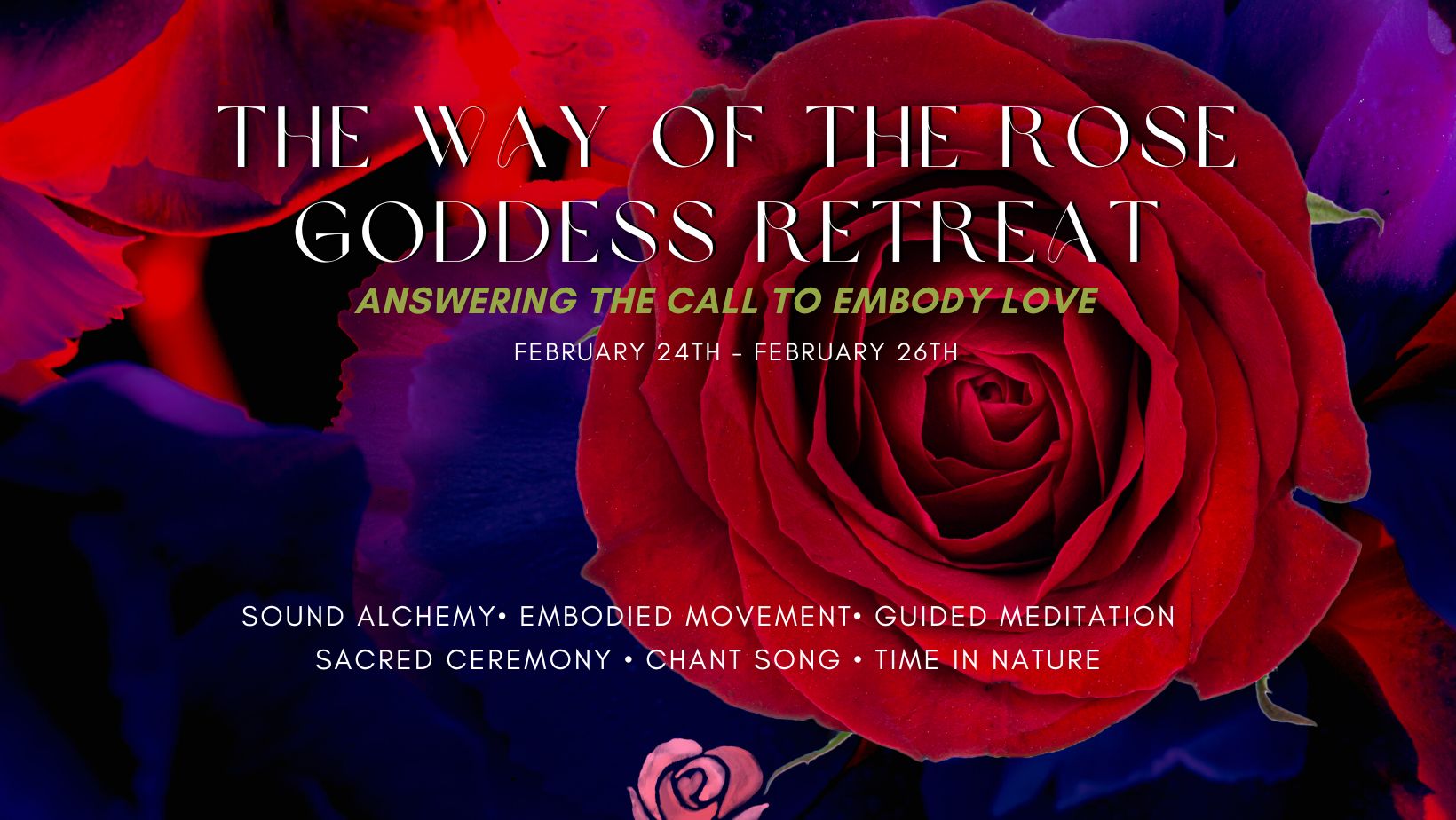 For the woman who's ready to open to deeper levels of love in all areas of her life; 
 with herself, with the divine and everything in between.
 Join us for two nights on a gorgeous property near Brighton, Ontario, Canada.
Just two hours drive from Toronto.
Location and further details will be given upon registration.
"Another world is not only possible, she is on her way. On a quiet day,  I can hear her breathing."

~
Arundhati Roy
Are you feeling the quiet power of this new year 2023 that is upon us? It is a radiant rumbling of pure, potent energy that is asking us to be both grounded and dreamy, active and surrendered. We are being called to mine the gold of the turmoil and transformation of the past few years, to water the seeds of compassion and courage that we have cultivated in the dark of our personal and planetary cocoons. We can feel the humming of this new energy, this dark feminine, scarlet and amethyst robe of light that is a call to listen, to learn and to express our newly birthing luminosity. We discover this tender and magnificent inner light by looking within, taking time out from our daily round, and finding the edges of our fear, the depth of our dreams, the gifts of rest and reflection.
Join us February 24th – 26th for a weekend to deepen into your soul's purpose, to rest and dance, to sing and summon the playful parts of you that energize and activate your JOY! Our Way of the Rose Goddess Retreat is an invitation to spend time with soul sisters in a sacred, joyful space, to water our dream seeds, to merge our earthly and divine selves…to open to receive the nourishment of the Magdalene Rose codes and to EMBODY beauty, compassion, creativity, forgiveness and infinite, eternal LOVE.
In addition to our offerings, there will be space and time for walks in nature, journaling and connecting with yourself and other retreat sisters. Our weekend is devoted to your rejuvenation, your bliss, and your blossoming.
What you'll experience and receive at this retreat
🌹 Deepen your connection with the Divine Feminine within and without
🌹 Get into your body: feel, move, find freedom to express and enjoy yourself
🌹 Experience the beauty of sisterhood and create lasting connections
🌹 Connect with other women on a similar path and vibration
🌹Relaxation, rejuvenation, restoration of body/mind/spirit
🌹 Deepen your connection to your inner wisdom, creativity and soul purpose
🌹 Fill your cup to overflowing and carry that back with you into your everyday life.
What to expect during the weekend
🌹 Embodiment practices to connect more deeply with your body,
to feel more profoundly, to experience more presence and pleasure in your body. 
🌹 Soundbaths, soul songs and tone poems
🌹 Channeled Magdalene guided meditation journey 
🌹 Sisterhood connection, sharing and partner practices
🌹 Conscious nature walk to connect more deeply with the Earth and the elements
🌹 Delicious vegan and gluten-free meals by our nutritionist-chef

And more!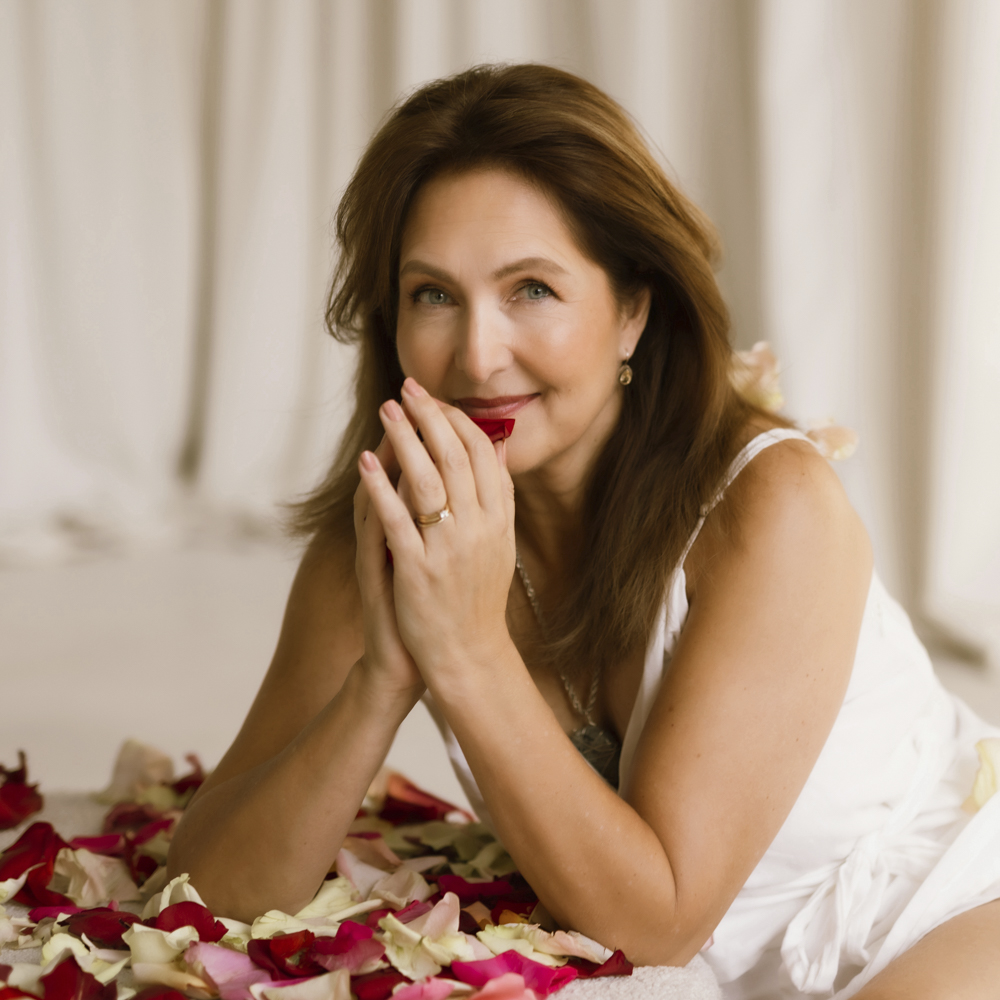 Pamela Jane Gerrand
Pamela is an artist and healer who blends the shamanic and bardic as a singer/songwriter, poet and sound alchemist. Weaving her heart opening songs, tone poems and sacred sounding, Pamela is devoted to uplifting humanity and raising consciousness with her uniquely inspiring concerts, workshops and one on one sessions.  Pamela creates a sonic temple with ceremony and sacred sound that offers a vibrational bridge to one's undefended heart and to the now moment, where all healing occurs. Pamela believes that as we remove the veils of fear and separation, through the music of Divine Love, we quiet the mind, and experience the holy beauty of our soul.
Pamela travels widely, and has performed at festivals across Canada, the US, England, France, Sweden, India and Costa Rica. She has written original songs and poems for many international initiatives, including the 1000 Goddesses Gathering in Washington, D.C., and the Women Economic Forum in India. Pamela has had the honour of performing her original music at keynote talks given by don Miguel Ruiz , Deepak Chopra, Byron Katie, Bruce Lipton, and Barbara Marx Hubbard. Pamela has released 5 CDs of original music and healing chant, and has just completed her first book of original poetry that will be published in the spring of 2023.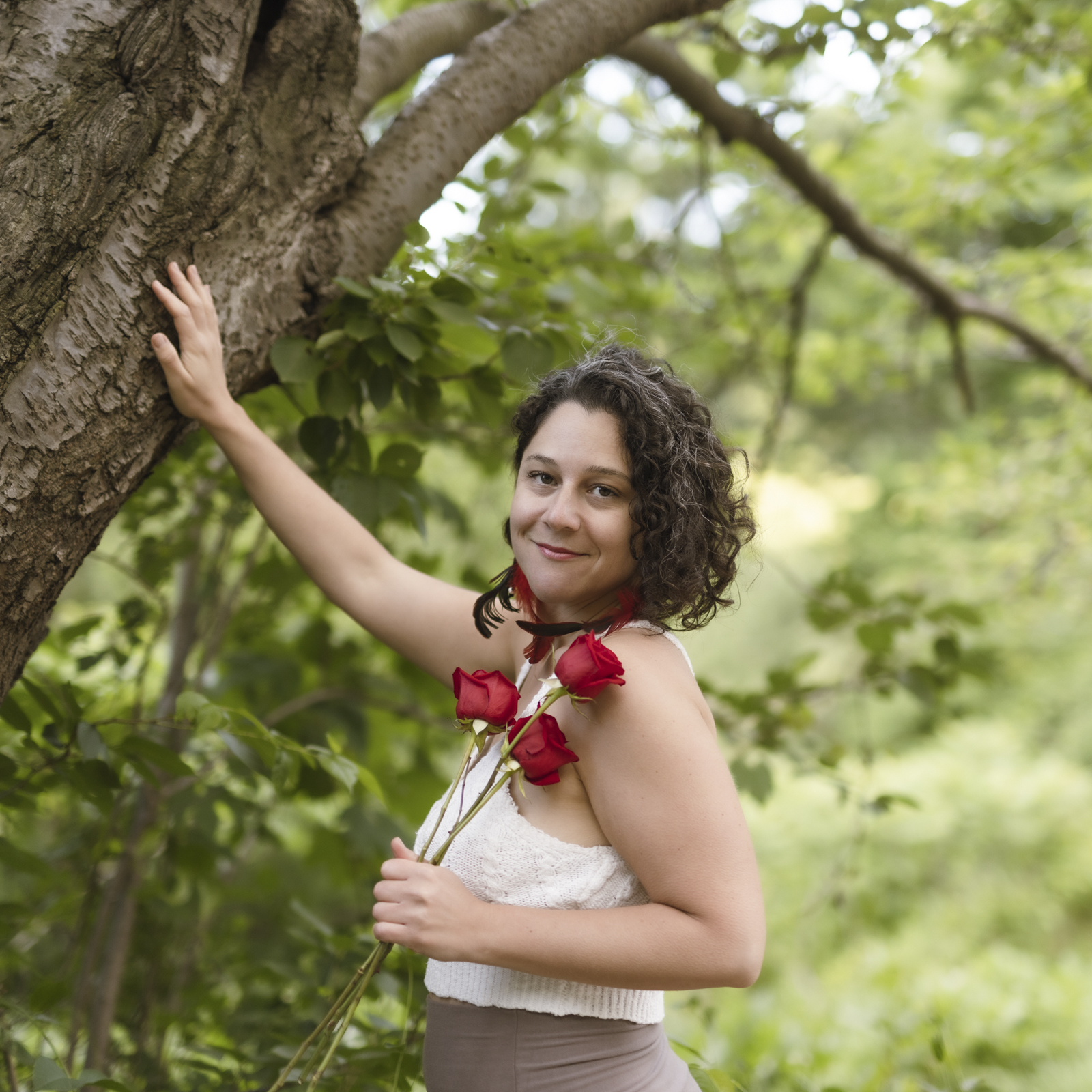 Sara Shirley
Sara is an intuitive healer, a spiritual teacher and a channel for Mary Magdalene.
She uses her intuitive abilities to help her clients move through deep blockages that are holding them back from living their lives to the fullest. She's passionate about creating a beautiful balance again on this planet between the Divine Feminine and Divine Masculine and has done a lot of deep inner work around this. 
A big part of her work is to inspire women to stand in their power and  shed limiting beliefs that are keeping them small so they can live the life they truly came here to live. 
Sara loves nature, channels the Earth and trees and loves to play, dance and be silly. All a part of living a balanced, connected life. 
Prices are in CAD and include taxes.
Payment plans available: 50% due upon registration and remaining balance due by Feb 22.
Email info @ sarashirley.com for more information or to send your payment via e-transfer.